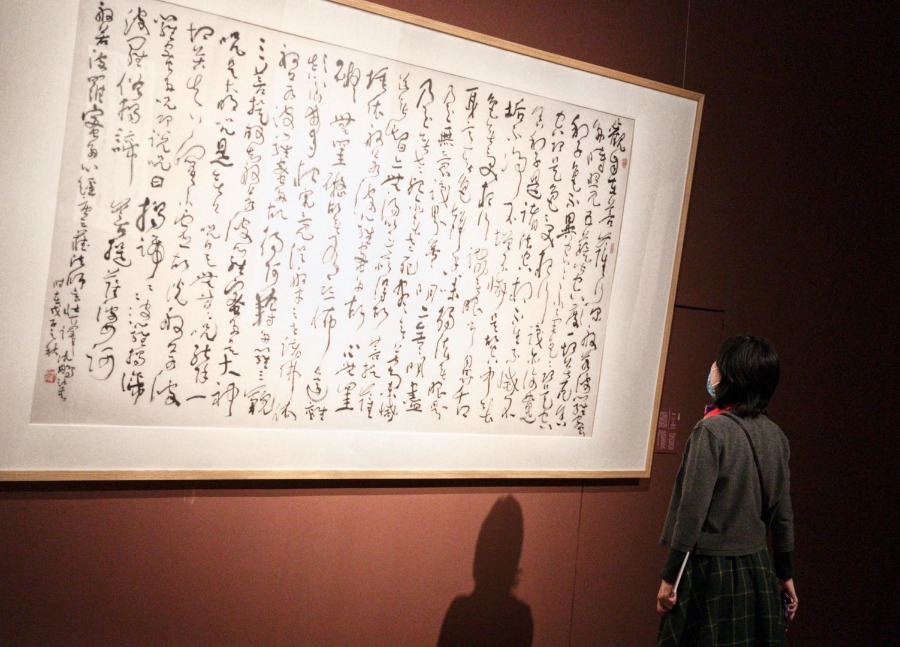 At age 90, noted calligrapher Shen Peng says, "Life is short, while knowledge and the rules of nature exist forever and should always pursued by the humankind."
Never Late to Learn the Way, an exhibition at the National Art Museum of China until May 23, reviews Shen's decades-long career in pushing forward the frontiers of Chinese calligraphy, as well as his accomplishments in different literary areas, especially writing poems.
Shen sees writing and poetry two important ways of creativity to reflect the cultural traditions and mentality of Chinese civilization. His works show his cultivation in dual fields.
Part of the 80 works on show were donated by Shen to the National Art Museum throughout the years.