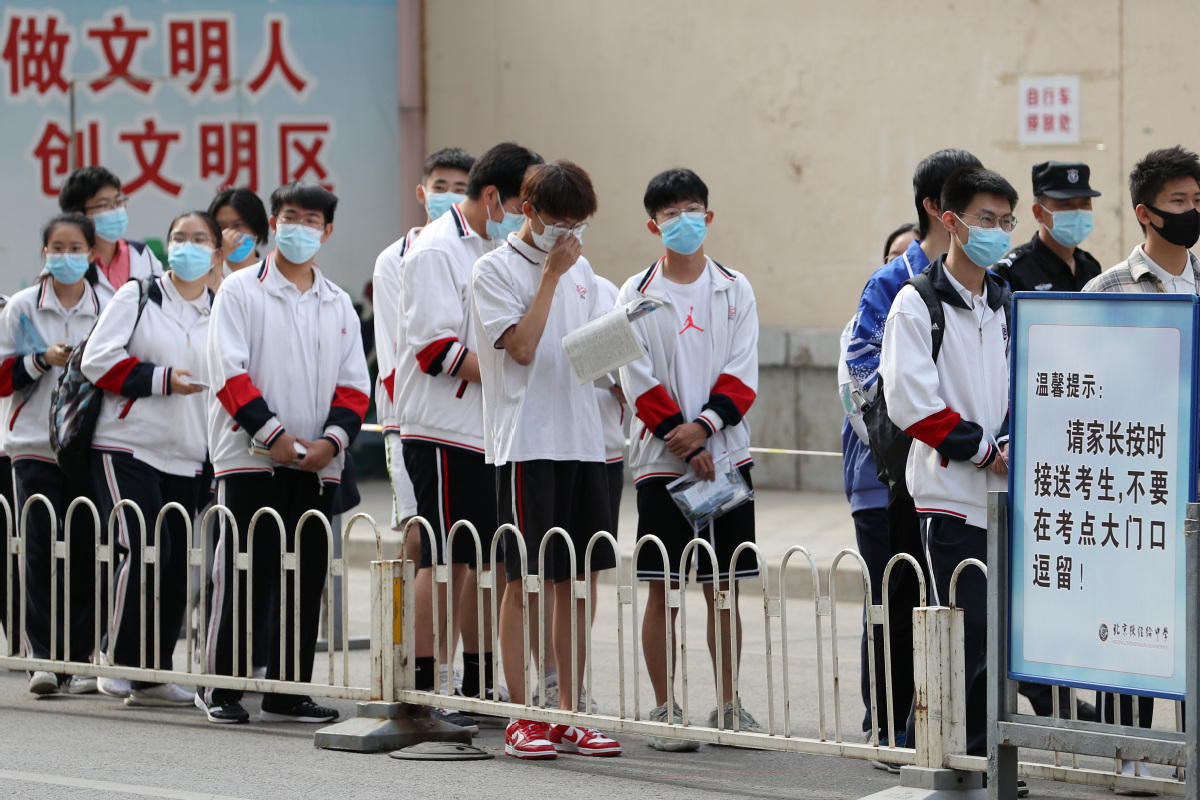 High school graduate Chen Siyin said that if she is able to enroll in her dream university, her rigorous study schedule in recent years will have been worthwhile.
Over the past three years, the 18-year-old from Wuhan High School in Hubei province has risen before 6 am and gone to bed after midnight while preparing for the national college entrance exam, or gaokao.
A record 10.78 million students around China are expected to take this year's gaokao, which starts on Monday and lasts two to four days, depending on the location.
Students from eight provincial-level regions-Hebei, Liaoning, Jiangsu, Fujian, Hubei, Hunan, Guangdong and Chongqing-will sit for the "new gaokao" this year, marking the third group of pilot regions in China to implement comprehensive reform of the examination. Zhejiang and Shanghai started the pilot in 2017, and Beijing, Tianjin, Shandong and Hainan followed suit last year.
The reform allows students to have more exam choices-up to 12 combinations of subjects, instead of the two choices between liberal arts and science subjects before-in accordance with their hobbies, interests and specialty subjects.