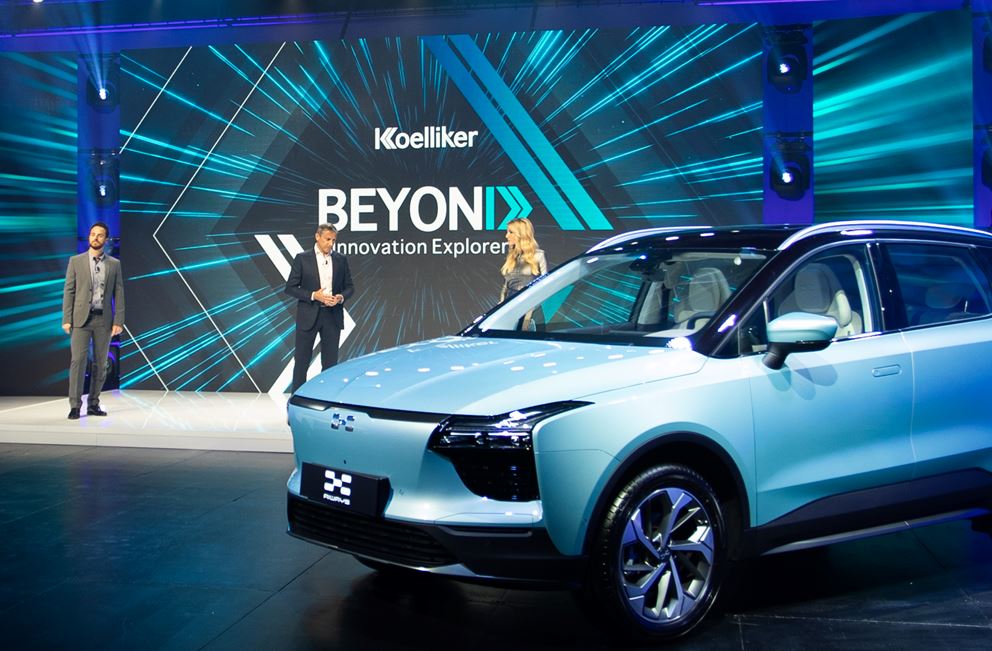 Chinese electric car startup Aiways is ready to enter the Italian market, with its first model expected to be available later this year at its local partner Koelliker Group.
The model, an SUV called the U5, has been on sale in five European countries including Germany and France.
Aiways is the first Chinese startup to sell vehicles in Europe, and around 2,500 vehicles have been shipped into the continent since May 2020.
Alex Klose, executive vice-president of overseas operations at Aiways, said the carmaker has been eying the Italian market for a while.
"Our exciting product and their (Koelliker's) proven track record in sales and marketing of foreign cars will give us the best chance of attracting Italian electric car buyers to the Aiways brand."
Koelliker is a leader in the import and sale of cars in Italy. It has sold over two million vehicles for numerous foreign brands since its inception in 1936.
Luca Ronconi, CEO at Koelliker Group, said there is huge potential for high-quality and innovative electric vehicles in the Italian market, especially electric SUVs.
Statistics show that sales of electric cars in Italy totaled over 13,300 in the first quarter of 2021, almost tripling the figure in the same period last year.
Following its U5 SUV, Aiways said the next model for Europe will be the U6 electric coupe.
Founded in 2017, the startup is based in Shanghai, and its European headquarters is in Munich, Germany. It has a plant in Jiangxi province, with an annual production capacity of 150,000 units.
Aiways said it can increase this number to 300,000 units when global demand rises for electric vehicles.